Weekly Newsletter
Principal's Message - Welcome to Matt Rodda, MP
As part of national Parliament week, we welcomed Matt Rodda MP, Labour for Reading East to our school on Wednesday of this week.
On a day when a rather topical PM question time was going on in The Houses of Parliament, MP Question Time was taking place in our assembly hall as part of the Year 8 STEM day. The session was hosted by our Head Girl Isabella Stevenson.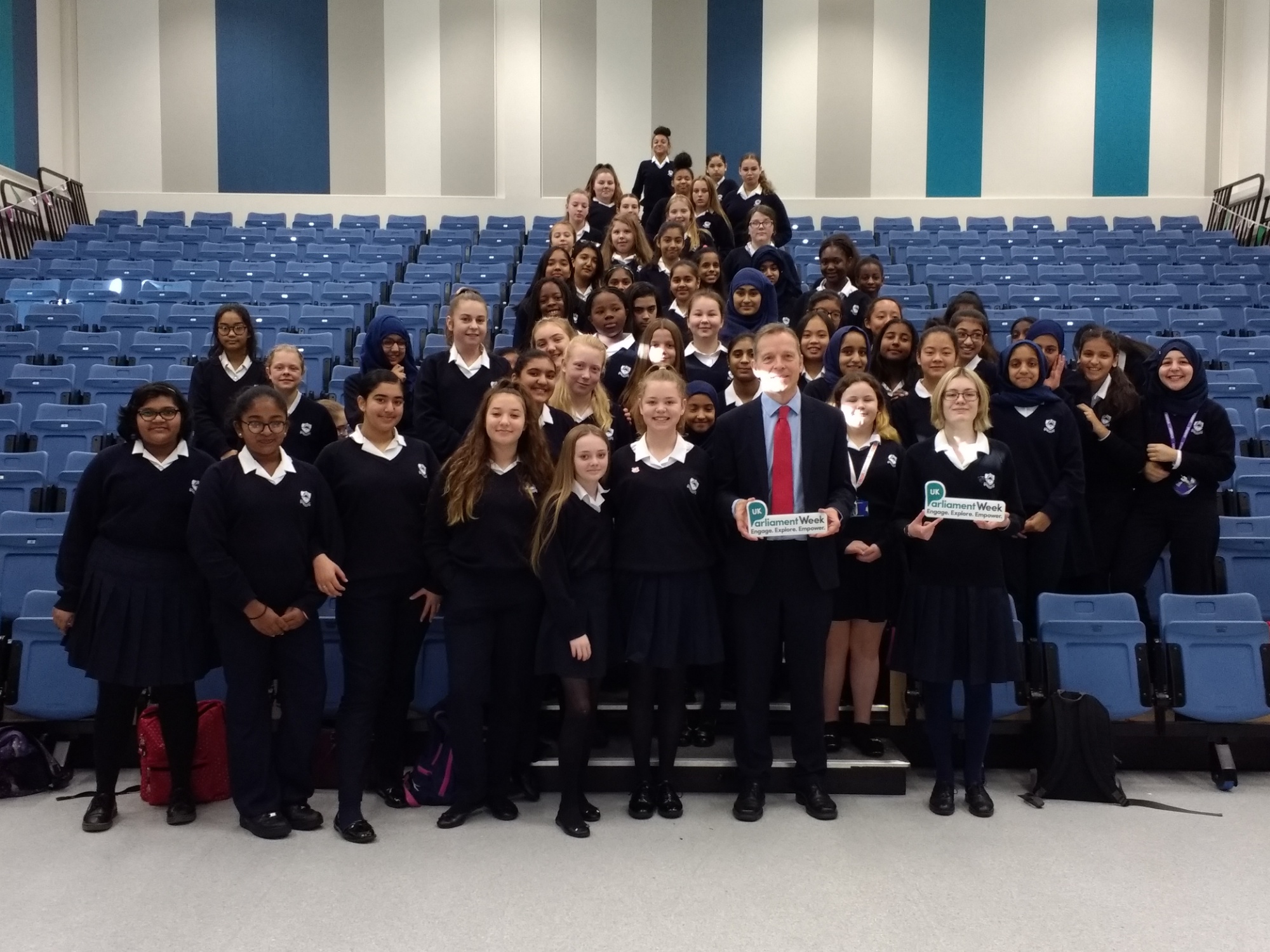 Some of the questions that the shadow Minister for Transport was faced with included:
Q: What is one issue about Reading that you feel strongly about and want to fix?
Q: Why don't legal immigrants get to vote?
Q: What are your hopes and plans for the future of transport?
Once he escaped unscathed from some fairly intense questioning, Mr Rodda enjoyed a tour of the school and was extremely complimentary of how engaged our girls were in lessons. The highlight was a fantastic debate taking place in our Year 7 Ethics & Philosophy class.
He was also very interested in our new school day and curriculum design to the extent that he has asked us to submit a written paper to his parliamentary office for discussion with his party colleagues. He is also very keen to work with us on an aspirational university programme to ensure our girls receive exposure to third level education experiences. I will keep you updated on developments.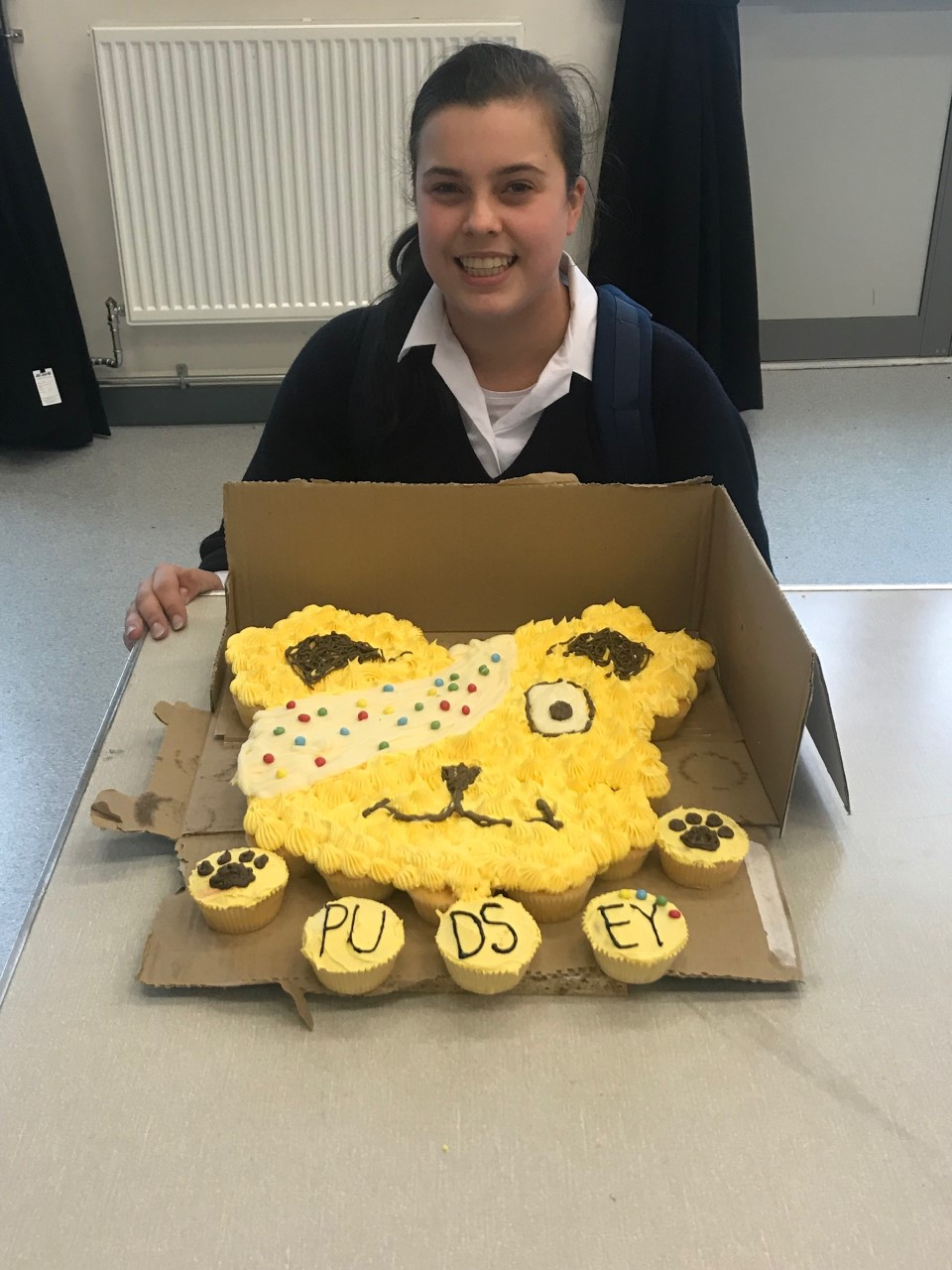 Finally and on a different matter, as I was walking around school today during our Children in Need celebrations, I was amazed to see this Pudsey cake made by Samantha Blackmore in Year 11. We are so proud of her.
Jon Gargan
Principal
Download this week's newsletter below