Weekly Newsletter
On your marks…
Below you will find the details that you need regarding mass testing in school from next week.
"WHAT DO I NEED TO DO?"
WHAT TIME IS MY TEST: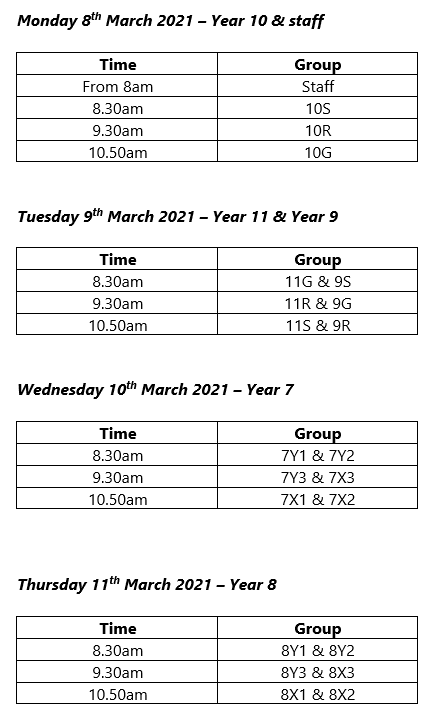 Further information on the testing can be found in the "In school testing details from 8.3.21" link below.
Please use the link below to complete our Parent Survey which expires on Wednesday 10th March at 3.30pm.
For further news and information please take a look at the full newsletter following the link below.
Jon Gargan, Principal