Weekly Newsletter
Principal's Message: "The one constant thing in life, is change"
Introducing our new Hybrid model…
In the same way that we shared our reopening plans document with you through July and August, I will use next week's newsletter to share with you in full, our Covid-19 Handbook outlining how we have assessed any impact of lockdown, how we will be bridging any gaps and significantly, how we will be able to provide access to lessons for those individual pupils who have to self-isolate for the mandatory 10 days.
We were really pleased with parent feedback and pupil engagement in our lockdown online provision. However we are, at least temporarily, in a new situation whereby schools have to remain open. We have to evolve all the time.
For us, that means adapting our lockdown online provision to a create a new 'HYBRID MODEL'. This week we began further staff training on using Microsoft TEAMS, where we can enable girls who are at home isolating to take part in their lessons. We will be using next week to pilot this programme with some pupils with a view to being fully ready from Monday 28th September 2020 to roll out to everybody who needs to be at home self-isolating.
This will be much more effective than proving workbooks for the girls to complete and avoid the need for parents to come to school to collect work and in doing so not adhere to social distance guidance for family members displaying Coronavirus symptoms. Below is short summary of how it will work before our trial period next week.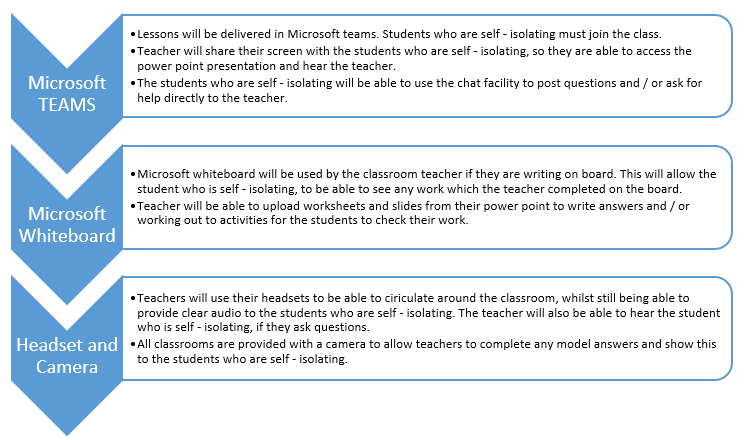 It's that time of the year again…when parents are selecting secondary schools for their children and we get to showcase why we are without argument, the best school in Reading.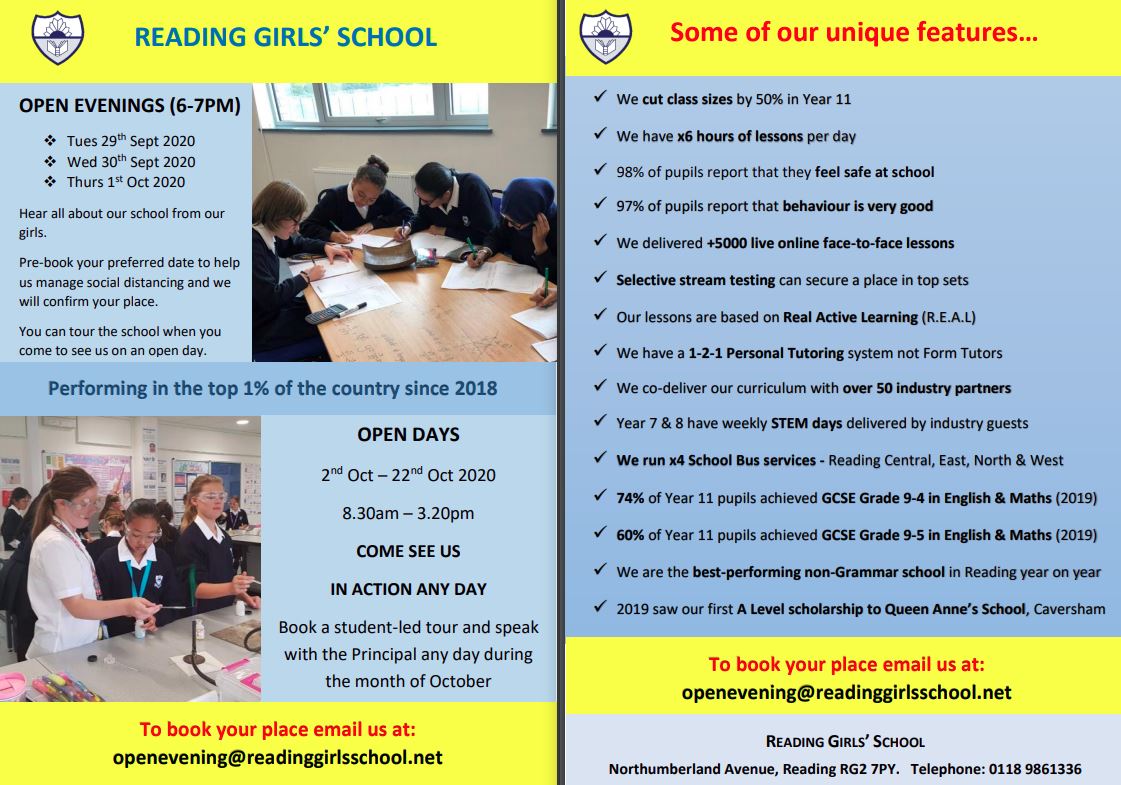 Our Open Evening this year will be different. We are holding three open evenings and asking parents to book in advance so that we can manage numbers but there will be no tours. Instead, we will offer prospective parents the opportunity during the month of October to visit us during the school day for a personal tour to see the school in action. Open Days – again, we will be asking you to pre-book and will restrict visits to a maximum of two sets of parents per hour avoiding break and lunch times.
I would be grateful if you could please share the details of our 2020 Open Season with prospective parents that you may know especially if it will help them with their school selection.
Jon Gargan, Principal