Weekly Newsletter
Principal's Message - The best performing non-selective school in Reading for the second year running, with a five-out-of-five' rating!
https://www.getreading.co.uk/news/reading-berkshire-news/readings-best-secondary-schools-16550684
What a great way to end the year! If you receive the 'GET READING' online weekly news, you will have seen that they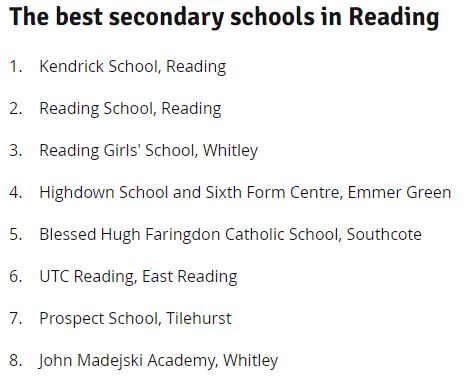 published the national 'Real Schools Guide 2019', aka the traditional national school league tables based on GCSE results. The report gives us a 'five-out-of-five' national rating. Follow the link above to take you to the article.
The only thing left to say is well done to all pupils, staff and parents for all their hard work this year. Have a great summer break. We look forward to do even better things next year.
Jon Gargan, Principal
Download this week's newsletter below