Message from the Head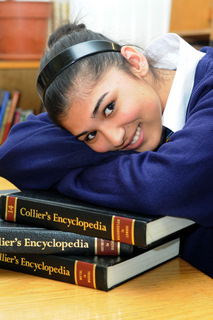 Reading Girls' School is committed to ensuring that all students succeed in achieving and excelling in all areas of the curriculum. My vision is to continue to build upon the excellent progress that has already been made. Part of this vision is to ensure all students receive a quality education that allows them to fulfil their potential and to aid them in their development as citizens of the future. Students will be encouraged to be more independent in their own learning and to be more involved in the decision making required to ensure the school becomes 'outstanding'.

At Reading Girls' School we have a Selective Stream in each year group providing a more intensive academic education. This is unashamedly designed to enable intelligent and adaptable girls to progress through an enhanced National Curriculum to achieve the highest grades in public examinations of which they are capable.

It is an exciting time at Reading Girls' School with many new initiatives. Students who wish to follow the traditional academic route for their post 16 education are supported with their applications to Kendrick Sixth Form and other institutions. Our new 'state of the art' Post-16 Centre offers students the chance to study a selection of vocational courses for those who may wish to take an alternative route to Higher Education, training or employment.

I firmly believe that the students at Reading Girls' School are unique in many ways—they have a thirst for learning, are extremely enterprising and I would hope that this will be continued and developed. Together with the Leadership Team, I am planning for the future of Reading Girls' School and have three main priorities:
To continue to improve the quality of teaching and learning;
To develop an appropriate curriculum to meet all students' needs;
To work collaboratively with all partners—parents, primary schools, Kendrick School, Reading College and local businesses.
I have enjoyed the support of parents for many years and hope this will continue as by working together, everyone achieves more. I hope you have sufficient information to make Reading Girls' School your first choice of secondary education for your daughter. If you require any further details, please do not hesitate to contact me.
Mrs V Angus
Headteacher