Weekly Newsletter
Principal's Message: Ladies & Gentlemen, let me introduce to you, for one year only.....
'Our newly elected Student Senior Leadership Team (SSLT)'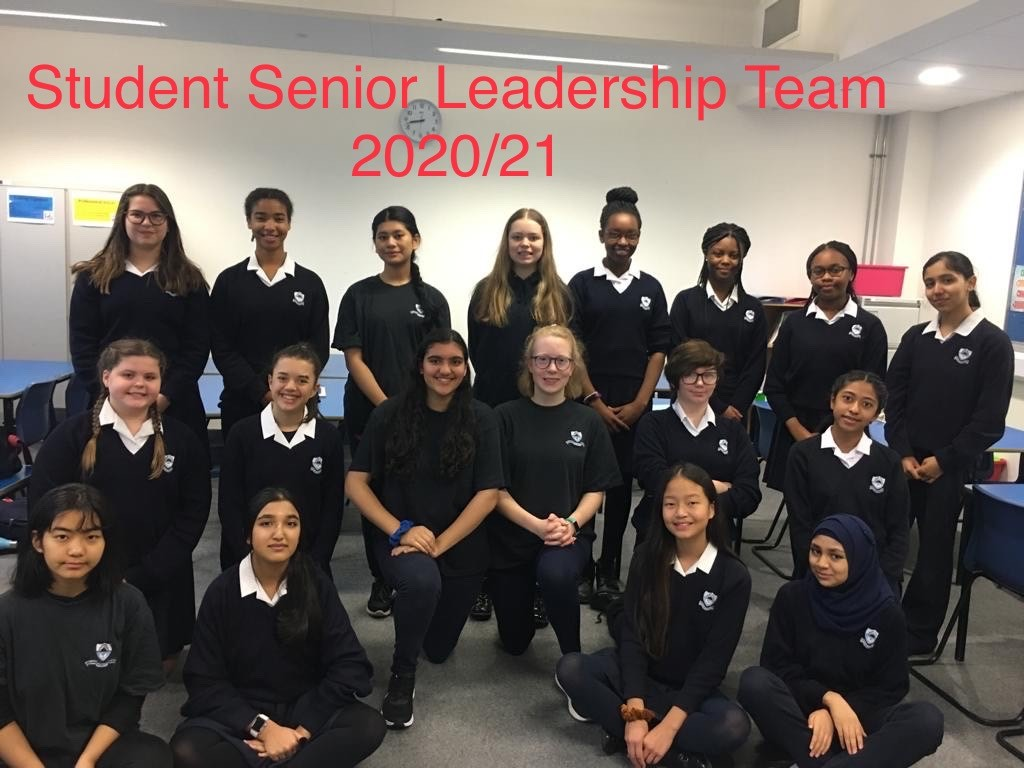 Our mantra is that Reading Girls' School is a school for our girls and by our girls. We value the importance of developing leadership in young people and to that end, we have just appointed and introduced to the school, this year's Student Senior Leadership Team (SSLT).
This year's team take over the baton from last year's inaugural SSLT who we would like to take this opportunity to thank for the work they carried out in embedding this programme into school life and the legacy they have left behind.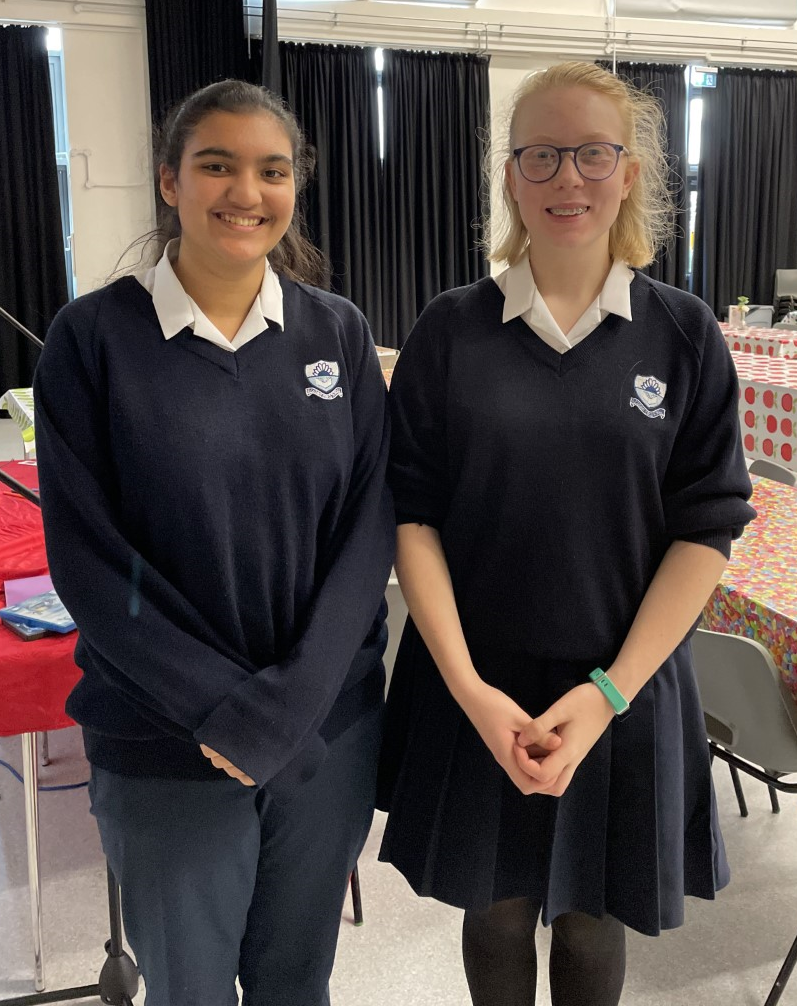 Our 2020/21 SSLT will be led by Co-Student Principals, Erin Gray and Zaara Sadiq. The team will be responsible for leading different areas of the school improvement including Anti-Bullying, Positive Mental Health, Prefects, Teaching and Learning, Reading, Sports and much, much more.
Positive Mental Health – Emma Hind and Sophie Chivers (both year 10) will be working with a team of girls across the school to ensure we are all looking after ourselves and providing us with activities and ideas to keep healthy and positive!
Wellbeing – Tika Gurung and Sabiha Khan have been launching the school's new Wellbeing strategy. The intention is to build on the Wellbeing Days we had during lockdown and find ways to give us breathing space to reflect and enjoy our time in these difficult months.
Teaching and Learning – Iris Collin and Sophie Harris (both year 9) will work with Mr Smith to promote our REAL lessons and support with our teaching and learning initiatives.
Anti-bullying – Midhat Zaidi and Katie Afonso (both year 9) work with their team to educate on how to be a good friend and managing relationships. They will also be trained to run restorative sessions with students.
Literacy and Reading – Ella Mirembe and Cerys Kitima (both Year 9) will take on the responsibility of literacy and reading across the school and work with Mrs Smith to promote all manner of activities.
Pledge – Iqra Parvez and Alina Pun will be working with Mrs Elliott to support and promote PLEDGE across the school and continue the good work from last year.
School displays and atmosphere – Cimron Thapa and Antonei Venter will be working with Mrs Hargrave to create eye-catching displays and a welcoming atmospheres for the year group bubbles.
Attendance and careers – Ashleyne Reen, Kate Nnaji and Eachhaya Bhattarai will be working with Mr FitzGerald on promoting good school attendance as well as working with Mrs Thomson in supporting our careers programme across the school.
Moreover, our leadership programme is not restricted to our SSLT members. Rather, we have:
Prefects –Hasinah Khan and Lilly Hughes in year 11 have been invaluable this term in supporting the students at break times and guiding new members of the team will be the main priorities in the coming weeks. Ellie-Rose in year 9 has been their reliable number 2 doing her duties every day and encouraging students in year 7 & 8 to enjoy their break times safely.
Junior Prefects - applications are currently flooding in for girls in years 7 & 8 who are keen to take on responsibilities at break and lunchtimes. Their interviews will take place next week and I look forward to seeing them at work!
STEM Ambassadors - Girls in STEM are encouraged to act forthrightly in the world by working on their leadership and communication skills. Each week there is a rota for 6 girls to welcome guests (when outside of lockdown), to give introductions and votes of thanks to guest speakers, to assist with organising group activities and the assisting the teachers in delivery of sessions. The girls are expected to be bold and confident and act as good examples to anyone who is working with us from outside the school. They are also expected to be good role models, showing a passion for their subject and being reliable and trustworthy when dealing with competitions, games or group work.
Sports Leaders ­- the girls will work across their own year group bubble to promote the love of sport and get students involved in sporting activities in social times as well as in class.
And the winners are…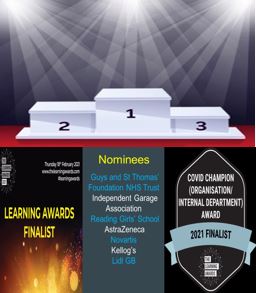 On Wednesday of this week, we took part in the final of The Learning Performance Institute's 'Covid Champion Award'. We were short-listed as one of eight finalists. We had to give a 15-minute presentation on why we should win followed by a 30 minute of questions & answers on our presentation.
Our newly-appointed Student Principals Erin Gray and Zaara Sadiq, both in Year 10, and I made the 15-minute presentation. The girls were exceptional. The judging panel targeted their 30-minute Q&A session at them and they handled it with maturity beyond their years.
Our challenge was that in comparison to our fellow nominees, the judging panel did not know our school. We produced a promotional video therefore and showed it as part of our presentation. We would like to say a huge thank you to Sabiha Khan also in Year 10, for her work in co-producing this video alongside Miss Evans.
Thank you also to parents, pupils, staff and partners of the school for their contribution to the video. As per my promise in last week's newsletter, you can now access the video from the link below.
We now wait until 18th February 2021 to find out who will be announced in 3rd, 2nd and 1st Place. The Awards ceremony is scheduled to take place in London.
Jon Gargan, Principal