Performing Arts (Drama)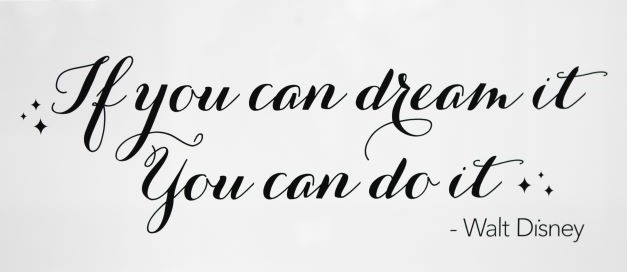 Drama
Subject Leader: Ms Megan Connolly
Drama and the Performing Arts are central to providing a wide and diverse range of excellent opportunities, inside and outside the classroom, that enable our young people to develop exceptionally well both academically and personally.
Through our ambitious curriculum pupils will gain subject specific knowledge alongside skills in Drama and Performing Arts. With rich connections across subject areas, they will combine knowledge, skills and understanding whilst developing their "soft" skills such as teamwork, confidence, communication, resilience, creativity and problem-solving.
All pupils will have the opportunity to participate in Drama at KS3 with the aim that they will build knowledge and skills fundamental to success at KS4, 5 and beyond. They will be provided with the opportunity to engage in a range of extra-curricular clubs, workshops, trips and performance opportunities.
The comprehensive vision for Drama and the Performing Arts is to engage pupils in the arts, develop their wider understanding of the world and culture.
Key Stage 3 Content
We cover a wide range of topics in years 7 and 8 introducing pupils to the world of theatre and helping them to develop their knowledge and understanding of performance and creation of theatre through analysis and evaluation.
| | |
| --- | --- |
| Year 7 | Year 8 |
| Unit 1: History of Theatre | Unit 1: Theatrical Development |
| Unit 2: Dramatists | Unit 2: Stylistic Performance |
| Unit 3: Creating Theatre | Unit 3: Meeting a Brief |
Assessment
Each topic is assessed by pupils' ability to recall key information, analyse and evaluate professional repertoire, consider developments in theatre history, and devise and design from a given stimulus.
Homework
Homework is set on a termly basis in the form of a project in order to help pupils consolidate or extend their learning. From timelines, researching historical time periods and playwrights to arranging group rehearsals and developing advertising posters for their plays. All homework is relevant and aimed at encouraging a passion in the theatre and an appreciation of its importance in the cultural world.
How Parents and Carers Can Support
Encourage your child to ask teachers for help if there are any difficulties
Encourage your child to attend the theatre; plays, concerts, musical theatre and dance performances or access them online via Disney plus or the BBC
Help and encourage pupils to complete all homework tasks due in
Observe and give constructive feedback to any performance preparations
Encourage and support pupils in attending extra-curricular activities in and out of school to develop skill
Check Teams and planners for work that is due in and any performance dates
Additional Support Available/ Useful Links
Reading List
Bouncers by John Godber
Shakers by John Godber
Hamlet by William Shakespeare
Lord of the Flies by William Golding
The Curious Incident of the Dog in the Night-time by Mark Haddon
BTEC PERFORMING ARTS - YEARS 9, 10 AND 11
Exam Board and Syllabus Code
Edexcel BTEC Level 1 / 2 Tech Award in Performing Arts Qualification (QN) 600 478 59
This course is a single option at Key Stage 4, resulting in a grade of Distinction, Merit or Pass and provides the equivalent points of 1 GCSE at 9-7
Content
BTEC qualifications are designed to provide specialist work-related qualifications in a range of sectors. They have been developed to provide the knowledge, understanding and skills necessary to prepare learners for employment and /or to provide career development opportunities for those already in work. On successful completion of a BTEC Tech Award qualification learners may progress into or within employment and/ or continue study in the vocational area or related course of study. Pupils will study Drama and Musical Theatre.
Overview
Component 1: Exploring the Performing Arts: A written report, research journal and presentation on a range of practitioners
Component 2: Developing Skills and Techniques on the Performing Arts Written log book and recordings of workshops, skill development and final performance
Component 3: Responding to a brief Devising from a stimulus, written log book and recordings of rehearsal process and final performance
Assessment
Component 1 – Internal Assessment
Learners will complete a research task based on a range of theatre practitioners and complete a presentation and piece of extended writing that demonstrates their understanding of the practitioner's style.
Component 2 – Internal Assessment
Learners will workshop, rehearse and perform a play inspired by a chosen practitioner. They will be assessed on their commitment to rehearsals, the range of performance skills used and on written tasks in log books that should demonstrate consistent self-reflection and evaluation.
Component 3 - External Assessment
Learners will create a performance based on an externally assessed set brief. They will be assessed on how they develop the work, range of performance skills used and on written tasks in log books that should demonstrate consistent self-reflection and evaluation.
Homework
It is important to note that there is an expectation that pupils attend theatre trips (when available) and rehearse in their own time to pass the BTEC Performing Arts Course. The main homework is work towards the performing arts log; research, reflection, analysis and evaluation.
Coursework 100% - practical and theoretical evidence
How Parents and Carers Can Support
Ensure pupils attend all theatre trips and visits (when available)
Help and encourage pupils to complete all log and written work due in, checking TEAMS and pupil planners for work
Observe and give constructive feedback to any performance preparations
Encourage and support pupils in attending extra-curricular activities and out of school lessons to develop skills
Additional Support Available/ Useful Links
www.pearson.co.uk (specification, mark schemes and examiners reports)
Reading List
Blood Brothers by Willie Russell
An Actor Prepares by Konstantin Stanislavski
DNA by Dennis Kelly
Peter Pan by JM Barrie
Theatre and its Double by Antonin Artaud