Religious Education Day​​​​​​​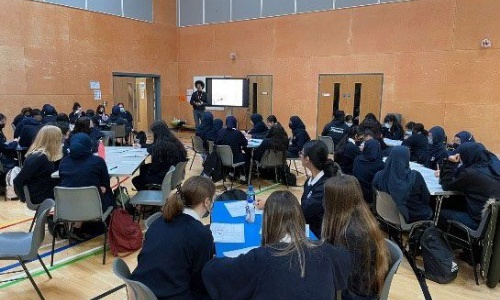 This week saw the girls take part in our first RE day with some added Personal Development sessions too.
Experts from a variety of faiths, universities and the Salvation Army gave up their time to come in and run sessions for our girls as well as Year 8 renewing their annual CPR training, MADE Education revision techniques for year 11 and our very own Student Senior Leadership girls running sessions on "How to be a good friend."
The attitude and engagement levels from the students was, as always, a joy to witness. Challenging the visitors with their intelligent questions and genuine interest in learning about other people's beliefs was apparent in all areas of the school!