Local News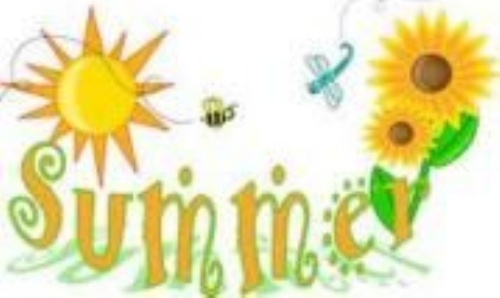 Summer Holiday Activities for Families
Reading Family Information Service has created a Summer Holiday Activities 2022 page on its website. The page includes links and details of holiday clubs, the Holiday Activity and Food (HAF) programme, sports, drama, music and art courses, Reading Children's Centres and much, much more that's happening in Reading. The information will be regularly updated with events running through the summer. A page of General Holiday Activities is also on the website.
Summer holiday short breaks for children and young people with special educational needs and/or disabilities can be found at: SEND Short Breaks (all ability activities & overnight breaks) | Reading Services Guide.
Youth Team summer programme
The BFfC Youth Team will be out and about in different parts of Reading every week through the summer holidays. They will be running events and will be available to give advice and have a chat. You can find the Youth Team summer programme on the Young People's Zone on the BFfC website and promoted on our @ReadingYoungPeople Instagram.
Free hands on science sessions
Bayer Plc is running practical science sessions for children and young people on two dates during the summer holidays. Hands on Science @ The Baylab is designed for any young person with an interest and includes the use of equipment in a real laboratory. There are sessions for 7 to 13 and 14 to 19-year-olds on 3 & 18 August. Full details are available at: Hands on Science @ The Baylab | Reading Services Guide. Email: baylabinfo@bayer.com for further information or to reserve a place.
Career opportunities for young people
Elevate Summer Careers Fair
Elevate is also holding a Summer Careers Fair on 18 August for 16 to 19-year-olds (up to 25 for young people with SEND) who live in Reading and need help finding a college course, apprenticeship or employment. A range of local providers and employers will be on hand for attendees to talk to. You can find details of the job fair on the Elevate web page. Apprenticeship and job opportunities can also be found on the Elevate web page.
Exam results day
Results support from Elevate
Elevate careers service will be providing support and advice to young people concerned about their exam results as usual this year. The team of careers coaches will be available to chat live online at https://brighterfuturesforchildren.org/young-peoples-zone/careers-service-for-young-people/, on the phone on 0118 937 3766, by email at elevate@brighterfuturesforchildren.org or young people can book a face-to-face appointment in the youth hub in Reading town centre. We wish all young people the best of luck with their exam results this year.