News & Events
Open Days at Reading Girls' School
Every Tuesday and Thursday
from 14th September to 21st October 2021
9.00am or 1.30pm
So we can safely manage the number of visitors in school, please telephone 0118 9861336 or email admin@readinggirlsschool.net to book your appointment for the morning or afternoon tours.
You will have a student led tour of the school followed by an opportunity to meet with either the Principal or an Assistant Principal who will answer any questions you may have.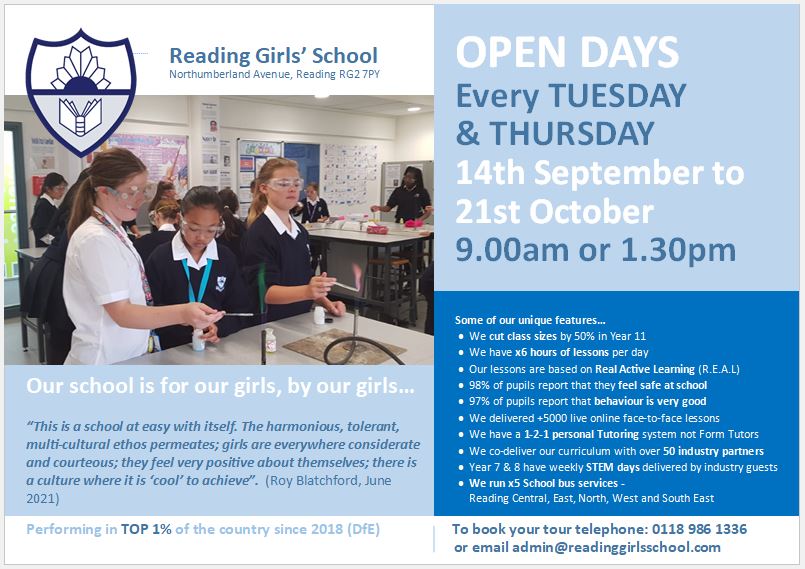 "76% of Students report that they have taken part in an activity that they have never had before"
(Student survey, Oct 2019)
RGS Twitter Feed
Scroll through our latest tweets using the white arrows at the bottom right of the blue box.
Click on the individual tweet to find out more!